With all the GameStop craze that has transpired over the course of 2021 so far, the interest of retail and institutional investors to buy into the gaming industry has increased. While the GameStop situation was unique, it was not highly recommended to buy in if you missed the initial window of the stock surge, but GameStop isn't the only stock in the gaming industry that people should be considering.
In an article for the Motley Fool, Keith Noonan breaks down 3 stocks in the video game industry that are strong buys in February, including one that we recommended back in November:
Activision Blizzard 
Engagement for video games trounces pretty much every other form of media. The interactive nature of games means they captivate a player's attention, and that's a big advantage in a world where competition for consumer eyeballs has never been more fierce.
When it comes to shaping the world of interactive entertainment, few companies have played a bigger role than Activision Blizzard . The company is an industry leader that looks poised to continue delivering wins and rewarding long-term shareholders.
The company's core franchises include genre-defining properties such as Call of Duty, World of Warcraft, and Candy Crush Saga. The company also has perhaps the industry's single best track record of launching and sustaining new hit properties. It combines a powerful force of development studios and marketing expertise, and it will likely continue to play a leading role in the shaping the industry's growth.
Activision Blizzard also pays a dividend, and the company has been building an impressive payout growth streak despite the stock's yield looking relatively small. Shares yield roughly 0.4% as of this writing, while the payout has grown over 170% since the company first initiated its dividend in 2010. Its ability to raise its payout each year is a testament to the company's consistent profitability, and it looks like Activision Blizzard still has a long runway for dividend and share price growth.
Ubisoft 
It's been an interesting few years for Ubisoft . The France-based video game publisher missed opportunities with some key releases in 2018 and 2019, but the business has battled back from rough patches and shown it has staying power.
Solid execution over the last year and a variety of tailwinds stemming from the coronavirus pandemic have recently prompted solid performance for Ubisoft stock. The company's share price has climbed roughly 32% over the last year, and the publisher now has a market capitalization of $12.4 billion.
For a company with proven franchises and development studios, that valuation looks too conservative, and there's a good chance that Ubisoft stock will surge at some point over the next few years. The company has proven that franchises, including Assassin's Creed, Rainbow Six, and Ghost Recon have longevity, and it has the resources to deliver new hit series and pursue growth opportunities in mobile, esports, and augmented reality.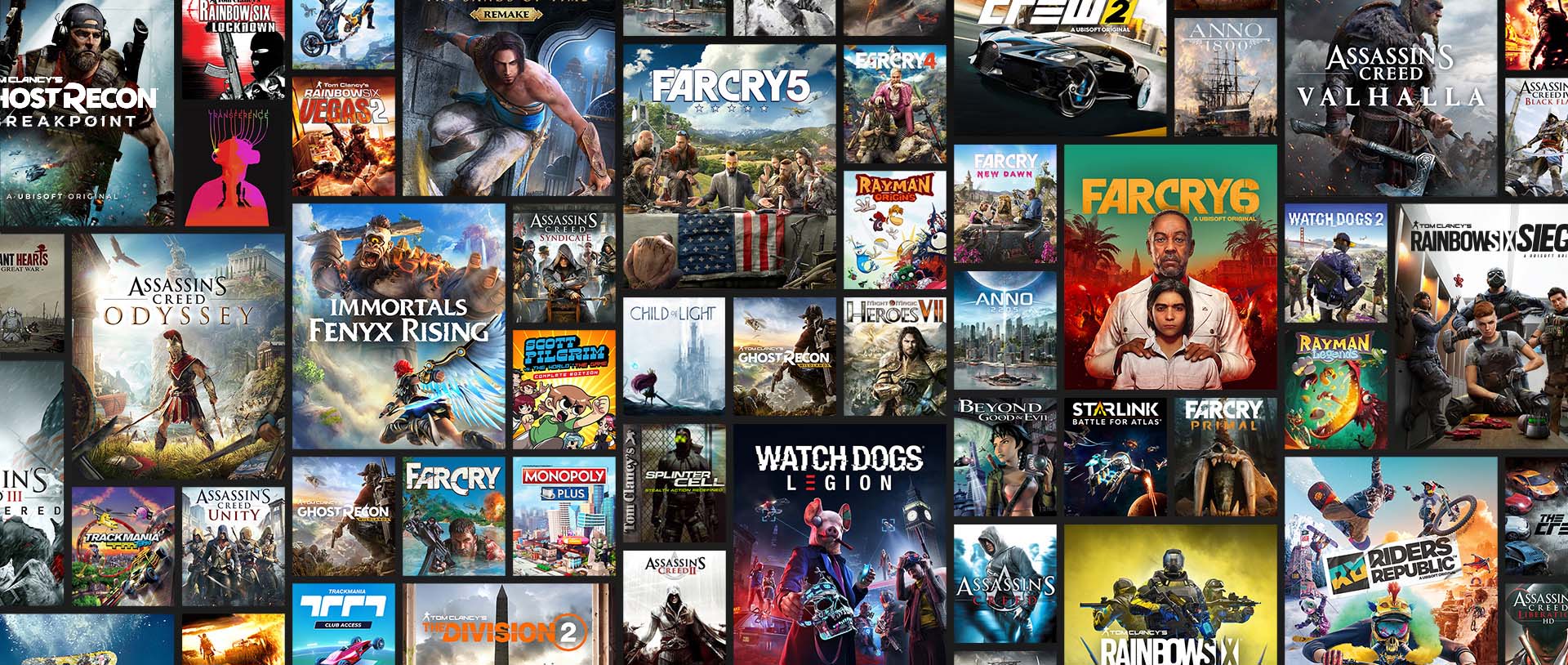 The game maker is valued at approximately four times this year's expected sales and 29 times earnings — levels that look quite reasonable in the context of the company's solid foundation and growth potential.
Glu Mobile 
Glu Mobile  is a maker of free-to-play mobile games that are geared toward casual players. The small-cap company is worth just $1.5 billion, and it trades at less than three times 2021 sales estimates and 17 times forward earnings. With its own underappreciated individual strengths and the overall video game industry likely to enjoy sustained growth, Glu could blow past its current valuation even if it doesn't manage to hit any home runs with new releases in the near future.
Thanks to the strength of core franchises, including Design Home, Covet Fashion, and MLB Tap Sports Baseball, management anticipates that bookings will grow between 8% and 10% this year without any contribution from new releases. The company also has four new games set to release in 2021, but the market has underestimated the sturdiness of Glu's existing lineup. That creates an opportunity for investors.
In addition to new releases and content updates for its existing titles, Glu will likely be making some acquisitions moves in the near future. The company closed out the third quarter with $318 million in cash against zero debt, and management has indicated that it's in the process of identifying outside development studios that can help push the company's growth to the next level.
With shares trading at affordable multiples and diverse avenues for the company to outperform expectations, Glu Mobile looks like another buy in the gaming industry.
Source: https://www.fool.com/investing/2021/02/04/3-top-video-game-stocks-to-buy-in-february/