Allied Esports & Entertainment   jumped over 30% throughout today, August 19th, 2020, reaching over $1.80 per share.
Many people checked into the market today and must have wondered why Allied's stock had such a quick rise in one day. It is due to the announcement of the 1.6 million live views of their six-day Allied Esports Odyssey, an official Riot Games VALORANT Ignition Series event that concluded Sunday, August 16. Yahoo Finance details the tournament (https://finance.yahoo.com/news/allied-esports-odyssey-tournament-sets-120000880.html) which also logged 1.1 million hours watched and an average of 447,000 unique viewers each day, also garnered triple digit percent growth across the company's streaming and social media platforms, including the addition of 33,448 new Twitch followers (688% increase) and 3,800 new Twitter followers (140% increase).
After reporting lower sales in Q2 as opposed to Q1, this is a strong bounce back for Allied  as this unique tournament style featured some Europe's top teams including G2, Team Liquid, Ninjas in Pyjamas, Vodafone Giants, FunPlus Phoenix, and BBL Esports. The tournament had three top tier matchups each day with guaranteed head-to-head matchups between each team, in the end G2 took home first place by defeating FunPlus Phoenix 2-0 in the best of three grand final.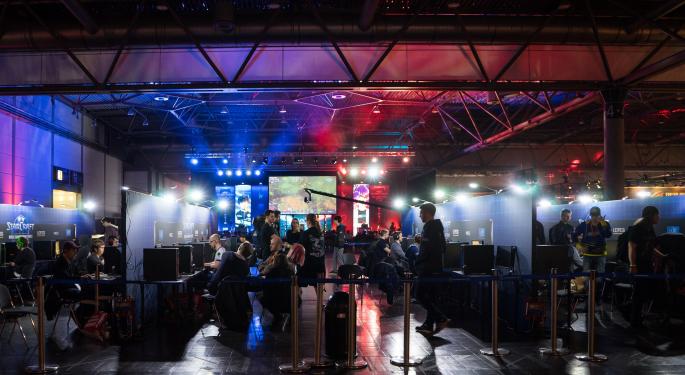 Jud Hannigan, CEO of Allied Esports stated the following on the tournament "Allied Esports Odyssey was a massive success that showcased our ability to organize a Tier 1 event that was highly unique in its design and extremely competitive and appealing to millions of viewers all over the world, I couldn't be prouder of how our teams across two continents executed this tournament and I look forward to our next opportunity to showcase our outstanding creativity and talent. Congratulations to G2 on a tremendous effort all week long and a well-deserved Odyssey championship."
With their next European based tournament VIE.gg CS:GO Legend Series set to run from August 31st through September 13th, all being live streamed on their Twitch channel https://www.twitch.tv/AlliedEsports, Allied has certainly started up strong momentum for themselves, and their future tournaments and events going forward. This next tournament will be featuring 12 teams playing for €50,000 in total prize money, so stay tuned on those dates for some more entertaining content from Allied Esports  as they look to build on this strong day for the organization.
Upcoming tournaments combined with a large increase in following makes Allied an interesting company and stock to follow going forward. If this strong momentum can be maintained and even built on, Allied Esports can have a strong 2020 and beyond.