The newest Pokémon-themed game, Pokémon Masters, only released a week ago on August 30, but it's already proving to be an incredibly popular mobile title. According to a Sensor Tower report, the game has already grossed over $26 million in seven days, making it the second biggest mobile launch in the franchise to date.
That's less than half the revenue Niantic's Pokémon Go made in its first week, which topped $56 million. Pokémon Go's users were also from five markets: Australia, Germany, Great Britain, the United States, and New Zealand. By comparison, Pokémon Masters launched in over 60 markets. However, the game is still far ahead of other mobile games in the franchise. For instance, the next closes competitor is Pokémon Quest, which grossed $3 million in its first week.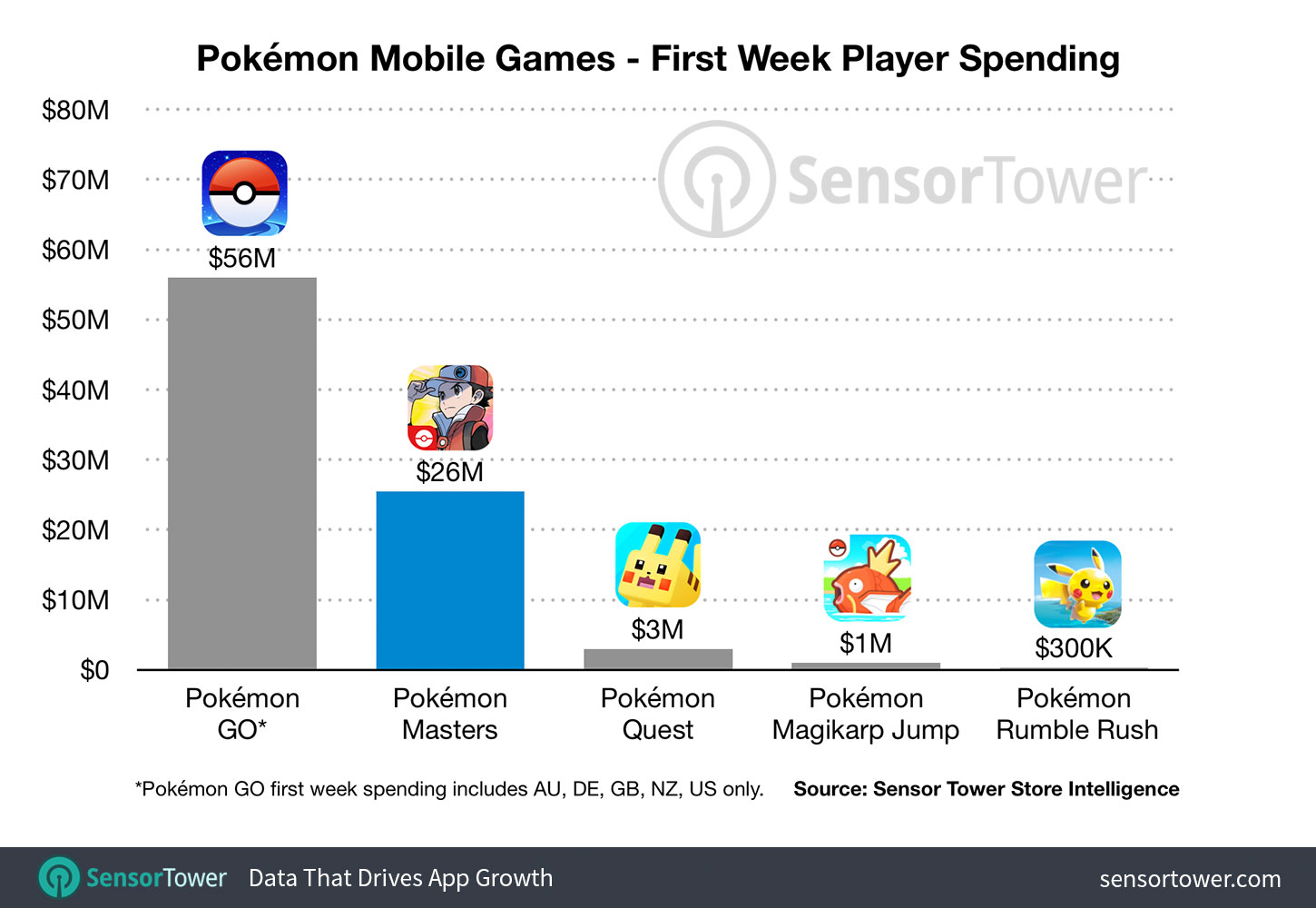 The reports states that Japan's gamers contributed most of the first week revenues for Pokémon Masters, spending about $16 million, or roughly 62% of the total. About 17% of the revenues, totaling $4.5 million, came from the US. The top markets for the remaining amount were Hong Kong, Taiwan, and France.
Apple iOS users once again prove to be the highest spenders, representing 72% of paying users. The other 28% were on Google Play.
Developer DeNA confirmed that Pokémon Masters was downloaded over 10 million times within its first four days. That makes it the second fastest mobile game to hit that milestone behind Nintendo's Super Mario Run.
It looks like the Pokémon franchise on mobile is having a very good week on mobile overall. News of Pokémon Masters' revenues came at the same time Pokémon Go reported its fourth best performing month in its three-year history, generating $110 million in gross revenue during August.